Product Information Managment Software - PIM System for E-commerce
Product Information Management, elevated
Create, manage, and publish your product catalogs across multiple online channels from a single PIM platform. Simplify and accelerate the distribution of the right product information to marketplaces and webstores to deliver a compelling multichannel e-commerce experience.
Learn More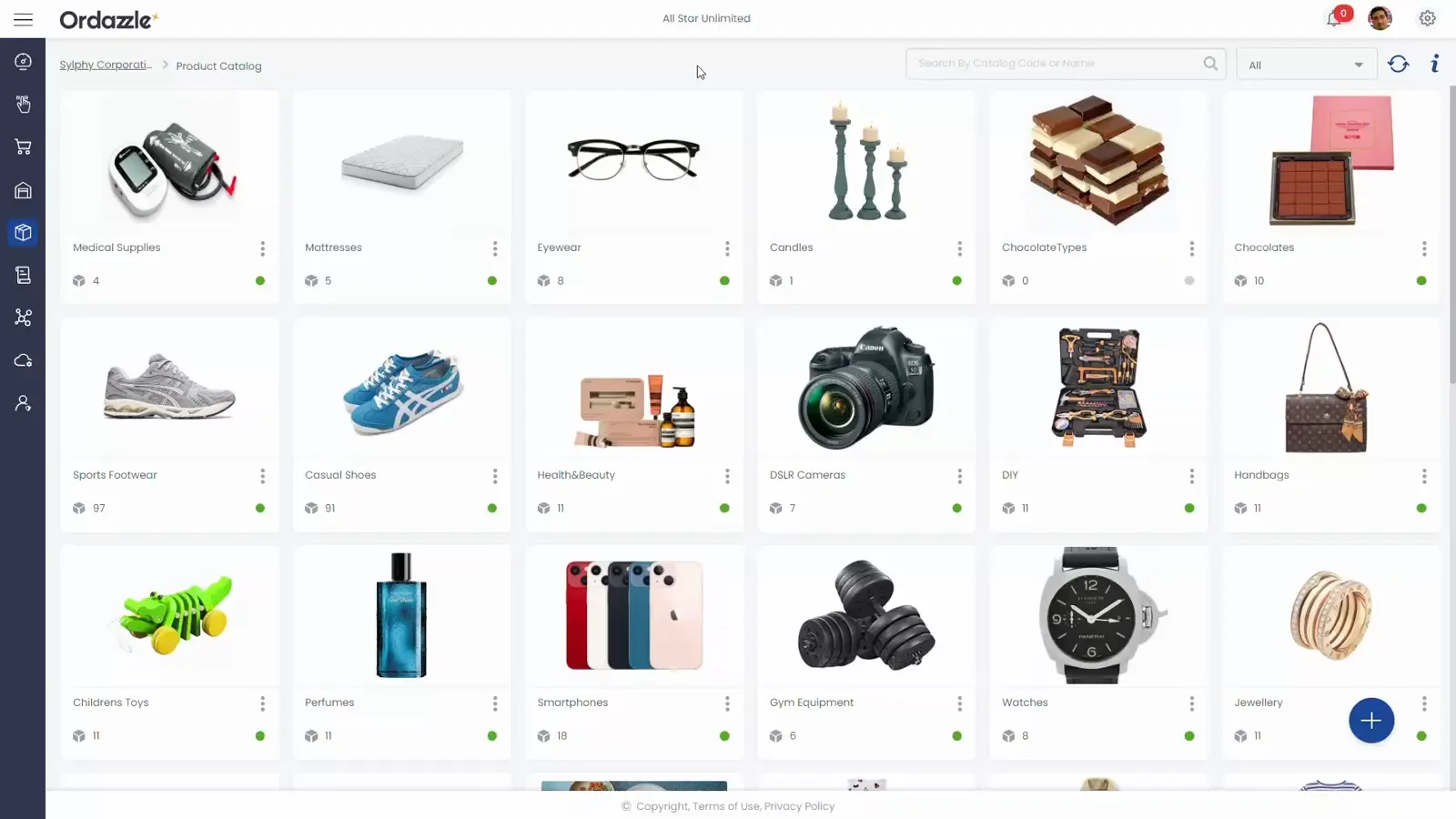 Product Masters & Catalogue
Drive efficiency with unified cloud repository for product catalogues and masters, synced across multiple stores.
Showcase products consistently across all online channels with automatic resizing & reformatting.
Curate and push promotions for any marketplace or webstore seamlessly.
Reserve inventory for specific promotions. Manage & update buffer stock at SKU levels for each product and channel.

Frequently Asked Questions
What does a product management software do?
A product management software helps businesses by streamlining various aspects of product handling. This software efficiently manages product catalog, aiding in organizing and updating product information seamlessly. It also assists in inventory tracking, which makes sure of accurate stock availability. This in turn helps business in avoiding over or under stocking.
Moreover, businesses can enhance collaboration between marketing, sales, and procurement departments by centralizing communication among teams with the help of product management software.
Is product management software suitable for different industries and company sizes?
Yes, a product management system is indeed suitable for a wide range of industries and company sizes. This versatile software helps businesses efficiently plan, develop, and market their products throughout their lifecycle. The basic principles of product management remain consistent regardless of the industry, whether it's technology, healthcare, manufacturing, or services.
For larger enterprises, a product management software assists in managing complex portfolios, aligning various departments, and maintaining a unified vision.
Medium-sized companies can use the software to coordinate cross-functional teams, optimize product roadmaps, and enhance customer satisfaction.
Smaller businesses can streamline their limited resources, prioritize features, and adapt quickly to changes in market demand with the help of product information management software.
What information is stored in a product information management ?
A Product Information Management (PIM) system stores comprehensive data about products in a centralized system. This includes detailed product descriptions, specifications, pricing, images, videos, and other relevant information.
Product Management systems facilitate efficient organization and distribution of product data across omni channels, such as e-commerce websites, catalogs, and marketplaces. They ensure consistency and accuracy in product presentation, aiding businesses in maintaining brand integrity and enhancing customer experience.
With a PIM system, companies can streamline product updates, track inventory levels, and manage product lifecycles effectively, leading to improved operational efficiency and better decision-making in the realm of product management.
What are the key features of product information management software?
Product Information Management (PIM) software is a vital component of a comprehensive product management system. It offers key features which are designed to streamline and optimize product data handling.
These include centralized data storage, enabling ecommerce businesses to manage and update product information consistently across various channels.
With the help of PIM systems, businesses can add detailed descriptions, images, and specification to existing products. They also support data categorization and taxonomy management, ensuring accurate and organized product classification.
Furthermore, PIM software enhances collaboration by allowing teams to work on the same platform, leading to better data accuracy and faster time-to-market for products.
What is the purpose of Product Information Management?
Product Information Management (PIM) serves as a centralized solution to effectively organize, enrich, and distribute product data across various channels. The purpose of a product information management system is to streamline the process of collecting, managing, and updating product information, including descriptions, images, specifications, and pricing.
By maintaining accurate and consistent data, PIM enhances customer experiences by delivering coherent information across different touchpoints, such as e-commerce platforms, marketplaces, and catalogs. This results in improved product visibility, reduced errors, faster time-to-market, and ultimately, higher customer satisfaction.
Product information management, elevated.
Manage your product catalogues & media more efficiently. Ordazzle redefines your e-commerce experience.