Smart API Management
Your e-commerce integrations, elevated
Ordazzle allows you to publish your APIs to other parties and to consume other APIs, in a secured environment to help boost your e-commerce business growth. As a microservices based, cloud-native system, Ordazzle enables seamless integrations with various systems and introduces speed and innovation to help you elevate your e-commerce management experience.
Learn More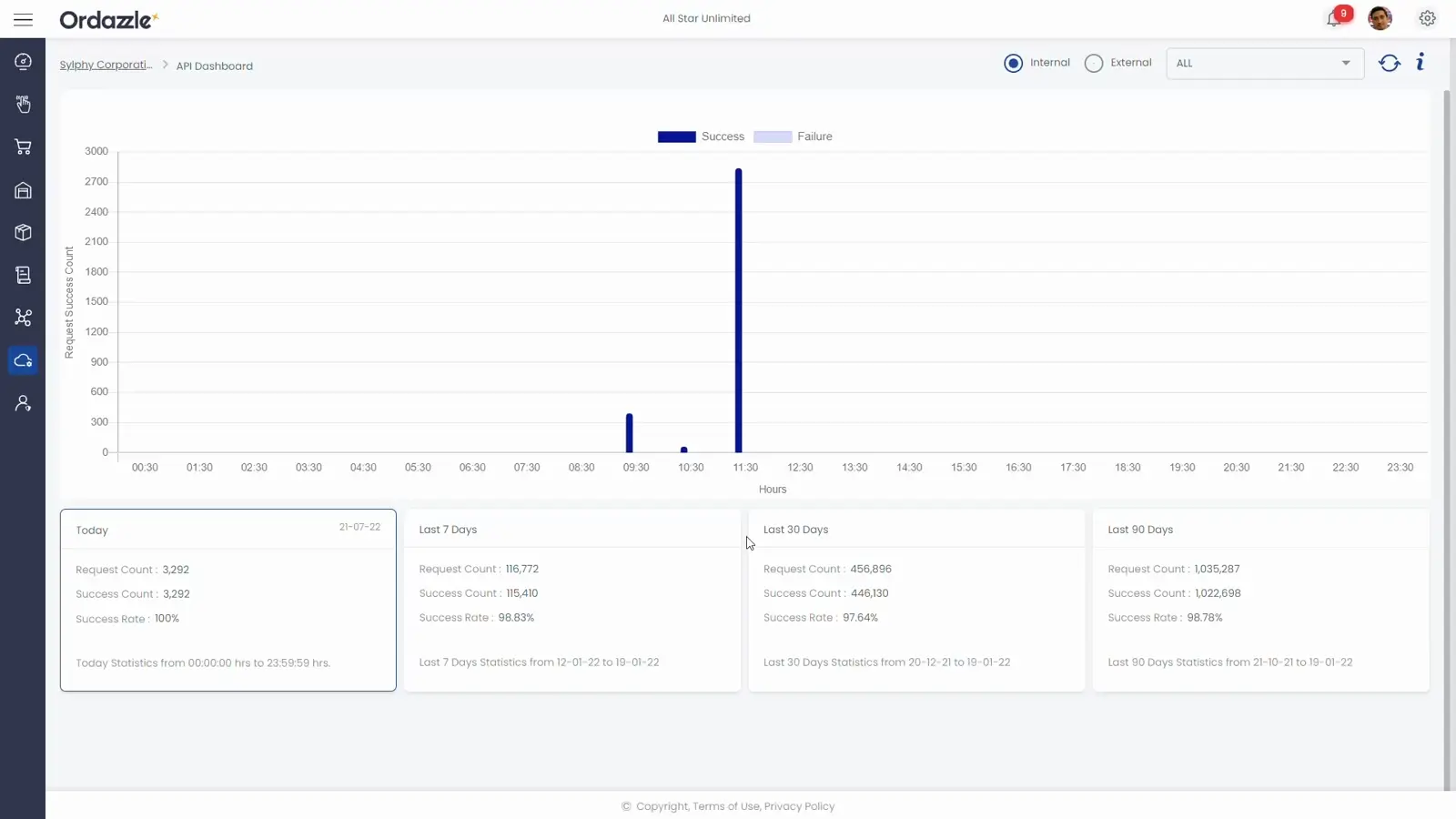 Ordazzle provides a consolidated API dashboard that helps you to monitor.
Ordazzle's Service details function allows you to zoom into all services.
Ordazzle empowers customers to view, edit and publish APIs as needed.
Ordazzle allows you to consume API's from other trusted sources.

E-commerce integrations, elevated.
Manage your API integrations more efficiently. Ordazzle redefines your e-commerce experience.