Inventory Management
Inventory management, elevated
Monitor your inventory in real-time to ensure the right products are available at the right place and at the right time. Maintain a unified view of inventory of all products across all nodes with our ecommerce inventory management to minimize revenue losses due to stock shortages. All integrated with your marketplaces or webstores in real-time using Ordazzle's best-in-class APIs.
Learn More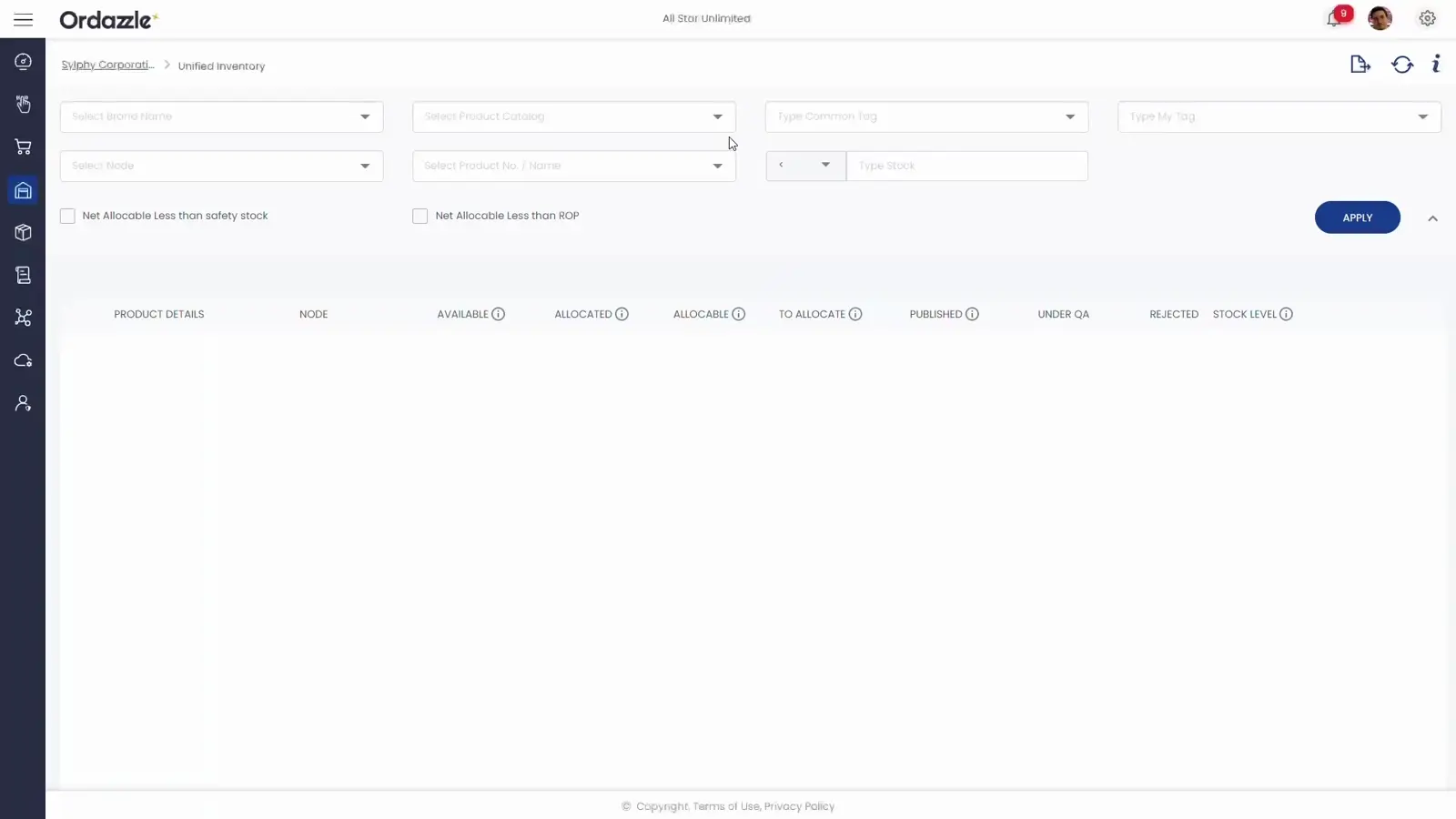 Consolidate stock data in real-time from across multiple fulfilment.
Unified Inventory Visibility
Ensure your inventory data across channels is accurate and updated.
Intelligently route orders from multiple webstores & marketplaces.
Configure nodes for fulfilment and SKU reorder rules for each marketplace or webstore.

Inventory management, elevated.
Manage your inventory, warehouse, and stocks more efficiently. Ordazzle redefines your e-commerce experience.