Order Management System
Order management, elevated
Make data-driven decisions to fulfil orders accurately and effectively. Streamline workflows across your e-commerce channels in real-time, sync inventory, manage logistics, and meet all your SLAs.
Learn More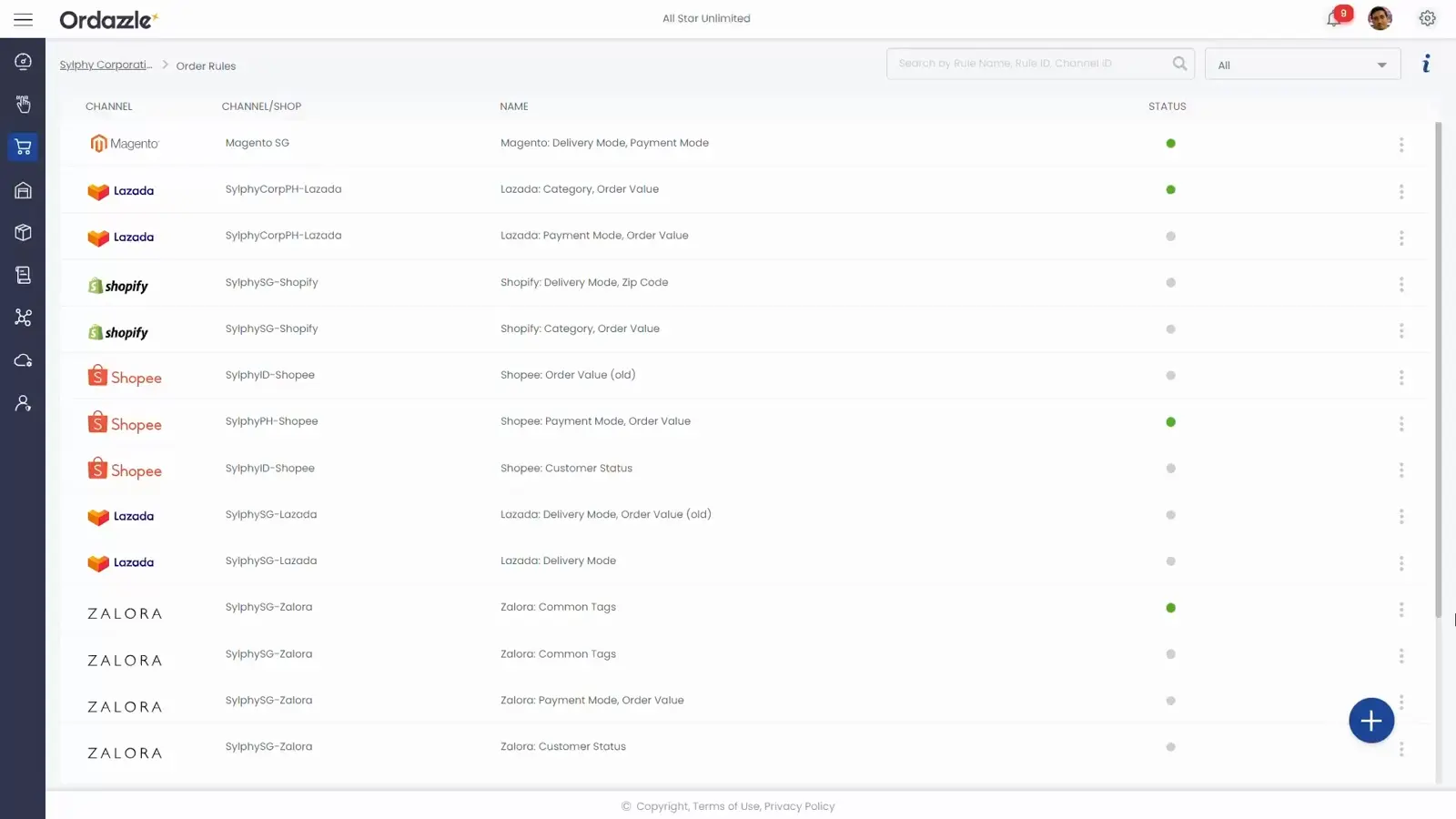 Set up rules to automatically accept, hold or reject orders across online sales channels, based on various parameters.
Intelligently route orders from multiple webstores & marketplaces to the most appropriate nodes across various locations, automatically.
Order Process & Execution
Pick, pack, label, and ship your orders across channels from a single screen. Control order allocation and handle exceptions with ease.
Manage returns and cancellations by planning reverse logistics, handling QC checks, and updating stock adjustments automatically.

Order Acceptance
Ordazzle accepts orders based on pre-determined business rules.
Best Node Allocation
Ordazzle smartly determines the best nodes to fulfil your orders, split order execution, and meet SLA.
Team Collaboration
Ordazzle enables your team to make decisions collaboratively through its in-platform communications module.
Logistics Integration
Ordazzle integrates with logistics systems to print shipping labels or generate manifests.
Order management, elevated.
Manage your orders more efficiently. Ordazzle redefines your e-commerce experience.