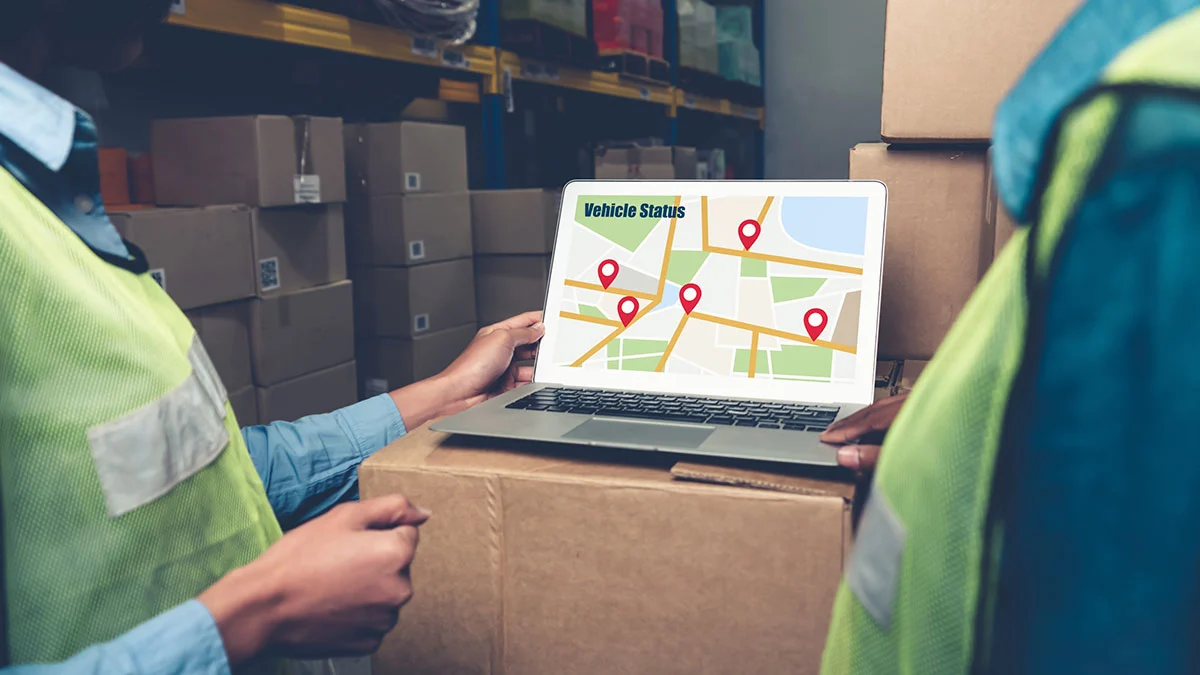 Complying with SLAs: Why E-Commerce Brands Must Choose the Most Effective Way to Fulfil an Order 
Running an e-commerce brand can be a very challenging task. It doesn't look all that difficult from the outside. But those who are involved in the business understand the many complex moving parts involved in it.
One of the things that can make life easier in the e-commerce business is to have a comprehensive service level agreement (SLA) that clearly states the responsibilities of the seller towards the customer. This can help them map out all the resources to effectively execute this agreement by its operations teams.
First things first though. Let's understand the importance of SLA in e-commerce.
What is a service level agreement (SLA) and how does it work?
As the name suggests, a service level agreement or SLA outlines the details of the agreement between a customer and a supplier.
For instance, if your e-commerce brand produces hand-illustrated t-shirts, there must be a supplier from whom you get the t-shirts. It can contain details like how many pieces you order monthly and at what unit price.
Basically, the importance of SLA in e-commerce is that it clearly outlines what service you are providing to your customers and what standards they can expect from your company.
There are two different types of SLAs — customer-focused and service-focused.
Customer focused SLA
Customer-focused SLAs can be altered and customised according to the requirements of the client. They are made-to-order and can include a lot of details.
For instance, if your e-commerce brand provides something exclusive like bridal wear or customised art pieces, a customer-focused SLA can be the right option for you. The importance of SLA in e-commerce, particularly in this case, is that it allows you to set specific targets and incorporate custom performance standards for that specific project.
Service focused SLA
On the other hand, service-focused SLAs outline a blanket of services that are offered equally to all customers. It includes generic terms and conditions, and cannot be altered for individual clients.
If your e-commerce brand creates consumer products like casual apparel or accessories, then you will be well suited for a service-focused SLA. It will allow you to keep things simple and set achievable targets for your own success.
Importance of SLAs in e-commerce
One of the things that helps a business earn its customers' trust is transparency. And that's only logical.
After all, your customers don't come to your workplace or your factory to see how things are going. The only thing that they can see is the products that you list on your website.
But that's not enough information to really trust a brand, though, is it?
If you really want your customers to connect with your brand and start nurturing a community of users, a detailed SLA is a good place to start. Showing your customers that you stick to your words and to the promises that you make will go a long way in building trust. That is the importance of SLA in e-commerce.
For example, if you promise express delivery in special cases, you need to ensure that the products are indeed delivered in express time.
Now, considering the fact that you're an e-commerce brand, your customer SLA will include two main components — product quality and order fulfilment. The former will depend on your abilities. As for the latter, you can outsource that entirely to an e-commerce inventory management and order fulfilment service.
Why is it important to choose the right order fulfilment method?
Order fulfilment includes everything that happens from the moment an order is placed till the moment the order is delivered to the customer.
In most cases, the order will be sent to a warehouse based on the customer's location. The product inventory will be updated, and the product will be packed and made ready for dispatch. Then, the logistics personnel will pick up the order from the warehouse and complete the delivery process.
Your order fulfilment and logistics process forms the backbone of your e-commerce operations. The importance of SLA in e-commerce will go out the window if you don't optimise this process.
There are two main ways through which you can fulfil orders.
In-house fulfilment
As the name suggests, you do the entire thing on your own in this case. You can set up a logistics department inside your own company and complete the entire process in-house. This will give you more control, of course, but it is very difficult to implement.
Third-party logistics (3PL) providers
Here, you outsource the entire process to external service providers. There are many end-to-end e-commerce inventory management and order fulfilment platforms like Ordazzle which can help you manage multiple shipping partners and view your shipping and fulfilment activities in real time.
Best practices for compliance with e-commerce SLAs
The importance of an SLA in e-commerce is paramount.
Compliance with customer SLAs is dependent on finding the most effective way to fulfil orders. The right 3PL provider can be the solution.
Some of the things that you should consider to ensure compliance with your customer SLAs are as follows.
Inventory management
3PL providers have in-built stock management and inventory control features that can automate your inventory updating process. No more manual inventory updates mean no delays in displaying the correct products on your website.
Real-time tracking and visibility
This will give your customers more control over the order fulfilment process. Being able to track their orders in real time will ensure the fact that you are actively working on delivering their order.
Full-service order fulfilment platforms will auto-update all the tracking links on your website and send delivery updates on a periodic basis.
Efficient packaging and shipping
Little touches like these ensure care and attention. But they can take up a lot of time if you're doing it manually. If you use a good 3PL provider, these things will be taken care of automatically.
Communication and transparency with customers
You need a good customer support system. Not only is it important to keep customers informed about the delivery process, but you also need to provide ways of reaching out in case of any difficulty. Many e-commerce brands provide chat support and helpline numbers. One way to stay connected with customers and provide them with support is to introduce chatbots through your 3PL platform.
Don't underestimate the importance of SLA in e-commerce. It can ensure customer retention for your brand and help scale your business easily. You can use an integrated logistics management platform like Ordazzle to ensure SLA compliance with ease!
Speak to our experts to know how Ordazzle can add great value to your order fulfilment processes through greater efficiency, accuracy, and cost savings.