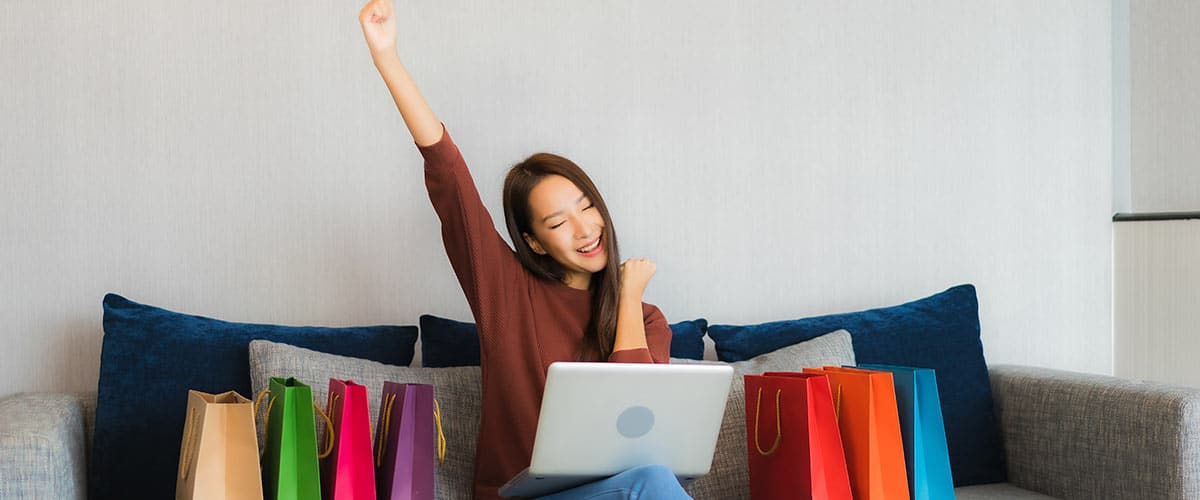 Top 5 e-commerce trends in 2022
What's shaping the future of e-commerce business
Since the COVID-19 breakout, e-commerce trends have shifted significantly, much more than many other businesses. Shopify reports that ten years' worth of e-commerce growth has occurred in just 90 days during the peak of the pandemic. More than 2 billion consumers bought goods or services online in the same year, according to Statista, a leading market data provider. Understandably so, the battle between e-commerce brands has never been so fierce.
According to Statista, retail e-commerce revenues are expected to reach $5.4 trillion by 2022. As merchants respond to the digital sales boom, online marketplaces are changing the way customers shop. According to Internet Retailer, Amazon alone accounted for nearly one-third of all online retail sales in 2020. Other top retailers saw sharp increases in their online sales as well. Walmart, for example, reported a 79 percent increase in online sales in the fiscal year 2021. Closer home, Shopee doubled its revenue to $1.29 billion by the second quarter of 2020, as per The Finery Report.
Over the last two years, consumers largely moved from purchasing necessities online due to the pandemic to more convenience and comfort driven experiences of online shopping, making it imperative for businesses to closely track the newest trends and updates in the e-commerce industry.
Here are some of the trends that we believe online retail businesses will pay more attention to in 2022.
Omni-presence experience that enriches customer experience
The adoption of multiple touchpoints in an e-commerce customer journey continues to rule the roost. Increasingly, as consumers conduct online research on brands and products, they prefer to have a frictionless experience, and scout for better promotions before deciding to make a purchase. E-commerce businesses need to integrate their channels uniformly ever more so to ensure a seamless, comprehensive shopping experience. When implemented correctly, the omnichannel presence of an e-commerce brand can positively impact revenue generation and customer loyalty.
Data-driven dynamic pricing to gain a foothold
Though not a new phenomenon, the dynamic pricing model – where a company adjusts its pricing to reflect demand – is increasingly catching the attention of e-commerce businesses. Advancements in Artificial Intelligence, data science, and advanced analytics are revolutionising the data-driven dynamic pricing model and immensely improving its accuracy and accessibility across all e-commerce platforms. Relevant technologies are enabling several leading e-commerce businesses to optimise their pricing strategies and introduce algorithms to ascertain the supply-demand considerations of products available online to dynamically alter their prices in real-time. Thus, significantly increasing revenue and reducing lost opportunities.
AI & ML to drive customer behaviour-based personalisation
Personalisation in retail has always driven premium experiences, and E-commerce isn't any different. Smart bots and AI-driven conversational technologies coupled with advanced analytics constantly analysing customers' online behaviour are increasingly mimicking an expert shopping assistant to drive a personalised shopping experience in the online world. Smart conversational bots aren't just required to answer customers' frequently asked questions but create a more engaging online shopping experience through the online purchase process. Analysing purchasing habits and browsing behaviour with robust machine learning technologies, e-commerce businesses are delivering highly relevant content and personalised promotions to increase sales and improve the overall customer experience.
Adoption of newer payment options
Technology advancements in various facets of retail and e-commerce business continue to make online shopping increasingly seamless. Undoubtedly, payment is a critical part of the evolutionary process. To reduce cart abandonment and add more convenience for customers, e-commerce businesses look to adopt a wider variety of payment methods at checkout. Newer payment gateways, e-wallets, cryptocurrencies, interest-free instant financing, and cash-on-delivery are increasingly prevalent when it comes to online payment options.
Sustainability as the key differentiator
With increased awareness and sensitivity toward sustainability and carbon footprint, consumers expect e-commerce brands to promise not just a good shopping experience but environmental accountability in their operations too. E-commerce brands with a circular economy model, adopted at all the stages of their product life cycle – production, packaging, distribution, and marketing – are being perceived to be more desirable. Today's consumers aren't just concerned about rapid shipment. Packaging is said to be having a significant impact on a customer's choice to buy as well. The environmentally conscious and sustainability-driven e-commerce brands are experiencing better publicity while gaining customer respect and recommendations.
Technology upgrades at breakneck speeds. Customer behaviour and purchase patterns change over time. Throw in a black-swan event like the pandemic, the scenario escalates rapidly. Hence, it is imperative that e-commerce businesses spot such evolving trends to seize opportunities and adopt changes to increasingly gain competitive advantage.
Elevate your e-commerce operations with Ordazzle. Talk to our experts today.