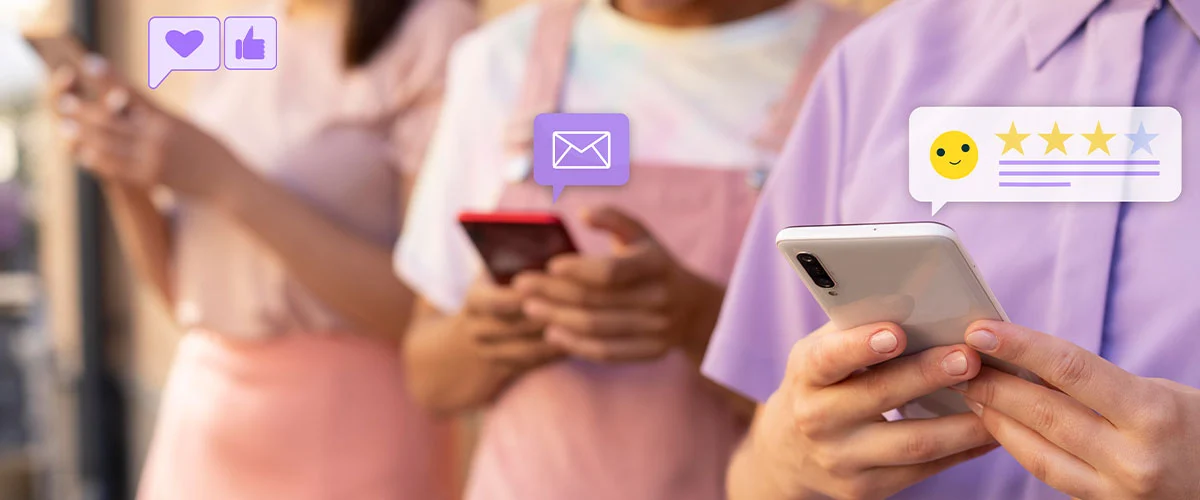 Improving Customer Experience with an E-commerce Channel Management Solution 
In any e-commerce business, customer experience is key. Unlike a brick-and-mortar store where you can actually interact with your customers, the only chance of impressing your customers is to provide them with a top-notch experience. An e-commerce channel management solution is extremely important for improving customer experience.
How?
Let's find out.
Understanding the customer journey in e-commerce
Typically, there are 4 stages in the journey of an e-commerce customer.
The first stage is awareness or product discovery. This can happen through different channels, such as social media platforms, search engines, or online advertisements. This stage is the hook — you need to pique the interest of the customer so that they stick around to find out more.
The second stage is the consideration phase of the purchase journey. Your customers will evaluate the products and go through all their features. They will check out all the reviews and compare them with other similar product options before deciding whether to proceed with the purchase.
The third stage is when the customer takes the plunge and goes ahead with the purchase decision. The aim behind improving the e-commerce customer experience is to get them to this stage.
The last stage involves the feedback loop. If your products are of good quality and the customers are happy with your service, they will give you positive reviews and will refer your product to their friends and family. This stage is vital as it ensures customer retention.
What are the main pain points for commerce customers?
Some pain-points that customers may face during their e-commerce journey, from discovery to feedback, are as follows.
It can be quite difficult to find the right product or service. Product discovery is not the easiest part of the process. Social media can help, of course, but it is not sufficient by itself. You need to implement omnichannel strategies for maximum visibility.
Sometimes, because of unclear product descriptions or images, it is difficult to understand the product features or quality. Many customers will simply not buy if they are unsure about the product details.
If your website is complicated to use or if there are frequent technical issues, this can adversely impact customer experience. Try to put yourself in the customers' shoes while you're designing the user flow on your website.
The one thing that can make or break an e-commerce business is delivery. Since Amazon introduced us to the joys of a one-day rush, we haven't really gone back. Of course, this is not to say that you have to offer a one-day rush on your website, but you should ensure that the delivery process is optimised.

By identifying these pain-points, e-commerce businesses can improve the e-commerce customer experience.
Importance of an e-commerce channel management solution
The main purpose is to ensure that your sales and customer service metrics are maintained consistently across sales channels. Providing a centralised platform that can manage multiple channels, such as online marketplaces, social media platforms and your own website, is a game-changer.
Some benefits of an e-commerce channel management solution are:
Increased efficiency
A channel management solution can help you to streamline operations. These platforms automate repetitive tasks, such as manual data entry. Eliminating human intervention increases efficiency, which improves e-commerce customer experience. You can cut down on costs, leading to faster response times


Better inventory management
Automating the process ensures that there are no lags between orders being placed and inventory is updated. Full-service platforms complete this in real time.


Improved order management
The order management process includes everything from order fulfilment to shipment and tracking. Automating this can help reduce errors and delays in order processing, thereby improving customer experience.


Enhanced customer engagement
The main purpose of using a channel management solution is to improve e-commerce customer experience. You can ensure full transparency across channels and help customers track their orders with personalised updates. You can also employ chatbots to help your customers feel connected.


What are the key features you should look for in an e-commerce channel management solution?
Multi-channel integration
Gone are the days of single sales channels. Now, you'll want to list your products on different marketplaces and social media channels. You need a channel management solution that can handle your omnichannel strategies.


Real-time data analytics
Strategic use of data analytics can help you in improving your e-commerce customer experience. You can analyse the sales data across channels, you can see what the current demand trends are and you can leverage all this data to optimise your process.


Inventory and order management
This is the key importance of e-commerce channel management solution. Most of the platforms that offer end-to-end services can handle your entire order fulfilment process. This can have quite an impact by reducing turnaround time and minimising human discrepancies.


Customer relationship management (CRM)
You can streamline your marketing and sales channels by choosing a platform that provides an inbuilt customer relationship management or CRM tool. With its help, you will never miss a lead! Also, you can use the CRM tool to send personalised offers and regularly engage your customers/prospects to.


The importance of e-commerce channel management solutions is undeniable. These help you in streamlining your operations and in improving e-commerce customer experience. Full-service e-commerce management platforms like Ordazzle can offer you a host of features such as inventory management, order management, channel management and more to ensure full visibility and control over end-to-end e-commerce operations.

Enhance accuracy, efficiency, and customer satisfaction with our E-commerce Channel Management Solutions!
Book your free consultation with our e-commerce experts today!