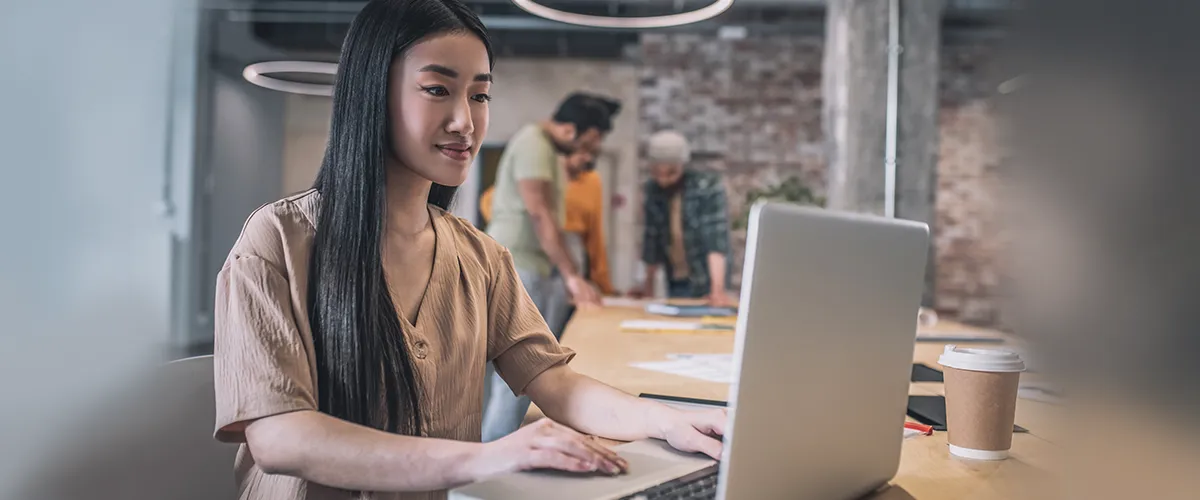 Top Retail E-Commerce Technologies to Watch Out
The retail e-commerce industry is growing rapidly, with the emergence of new technologies that are changing the way businesses sell products online. From virtual reality shopping experiences to artificial intelligence (AI)-powered chatbots, these advancements are revolutionising the way customers interact with online retailers. Hence, retailers looking to beat their competitors must know the latest technological trends and innovations in the industry.
In this blog, we will look closely at some of the most exciting new technologies that are shaping the future of retail e-commerce. From cutting-edge payment solutions to advanced marketing and data analysis tools, these technologies are helping retailers improve the shopping experience for their customers. We will also explore how these technologies are changing the way retailers operate, and what businesses need to do to stay ahead of the curve and remain competitive in this rapidly changing industry.
Top retail e-commerce technology trends in 2023
Here are some of the newest and fastest-growing technologies and tools that will shape growth and operational practices in retail e-commerce in 2023 and beyond.
Social commerce
"The diversification of channels is already an emerging trend in Southeast Asia. While traditional e-commerce stores still dominate, signs point to social network platforms gaining momentum." — McKinsey
Ever since influencer marketing proved its mettle as a valid source of marketing, social commerce has become the next logical step.
Many consumers like to share their shopping experiences with others. The choice of brands and products by a consumer is heavily influenced by the testimony provided by other consumers, either by word of mouth from friends or family, or via customer reviews on a brand site, marketplace, or social media. Integrating e-commerce and social media enables you to emulate the experience of shopping in a retail mall with a group of friends.
Several e-commerce marketplaces have introduced social commerce components. Many new social commerce platforms are also coming up. Using a combination of group shopping experiences, video and voice commerce and live-streaming, social commerce is targeting the new generation of shoppers.
Artificial Intelligence (AI)
This is not a new trend. Once we realised the potential of AI, this tech has been making its way into every industry around the world. E-commerce is no different.
We've seen increasing use of AI in various aspects of e-commerce over the past couple of years. It is expected to continue as one of the top trending technologies in retail e-commerce. From customised suggestions to automated chatbots, from unique images to automated supply chains—there is no limit to what AI can do.
One of the most promising uses of AI in retail e-commerce is in delivering personalised suggestions, a feature that platforms are trying to implement. Personalised recommendations are a key advantage of conventional shopping—if you're not sure about what to buy, you can always ask for recommendations at the store.
Until now, it was impossible to recreate this experience in e-commerce. Human intervention is not something you can provide on a website. But AI might solve this problem.
On the backend side, using modern e-commerce management software that leverages AI and automation can make managing e-commerce operations much simpler and processes more streamlined. Such software can reduce manual intervention, and in turn, human error. Using an e-commerce management software, you can implement rules to manage order workflows that can quickly adapt to changing business environments and help you scale.
Buy Now Pay Later (BNPL)
BNPL, as a payment method for shopping, began trending during the COVID-19 pandemic. It was started to incentivise people to buy more. Sometimes, the thought of paying the full price of a product upfront may deter you from buying it. But, if the price is split into smaller, interest-free instalments, you might be more inclined to pull the trigger.
Think logically.
A designer outfit, priced at $100, may seem expensive. People would visit the product page, view the price and then decide not to buy. But, if you offer the same designer outfit at 5 interest-free instalments of $20 each, it immediately becomes affordable. As long as you don't have to pay the entire amount upfront, you might be more open to buying.
BNPL has taken the retail e-commerce segment by storm. Many integrations are available that can be added to normal e-commerce platforms easily.
A lot of new startups have set up shop in the BNPL space over the last couple of years. According to a report by Insider, the BNPL market is expected to reach $680 billion by 2025.
Robotic Process Automation (RPA)
RPA has increased efficiency across sectors in the past couple of years and it can make life a lot easier for e-commerce operations teams.
Today, RPA is used in almost all the different backend components of an e-commerce business. From automated voice searches to chatbots, and automated marketing emails to transactions and pay outs, RPA has optimised processes by speeding them up and eliminating errors.
It all depends on how efficiently you can implement it in your system. The more you automate, the more time you free up, and the higher the possibility of improvement in business operations.
Using e-commerce management software to run end-to-end operations
New technologies and tracking mechanisms have created the need for robust e-commerce management software. A fully digital end-to-end system offers a two-fold benefit.
First, you get a complete, top-down view of the entire operation. You can see the frequency with which orders are coming in, and you can see which products are selling the fastest. This will help you have control over the process and identify where the issues are cropping up.
Second, you get a full-service dashboard that you can use for your master controls. You can add your logistics providers and your marketing automation tools. You can integrate BNPL software and other RPAs.
Simply improving different parts of the process is not enough—you also need to control the entire system. An end-to-end e-commerce management software will give you that control.
Ordazzle is a complete integrated e-commerce management solution offering built-in modules for order management, inventory management, product information management, channel management, and logistics management. The platform allows B2C and D2C e-commerce brands connect a wide range of third-party platforms and unify the data and controls for all the moving parts of their business using APIs, making it all accessible through a single dashboard.
To know more about Ordazzle and see the platform in action, get in touch for a consultation with our experts.