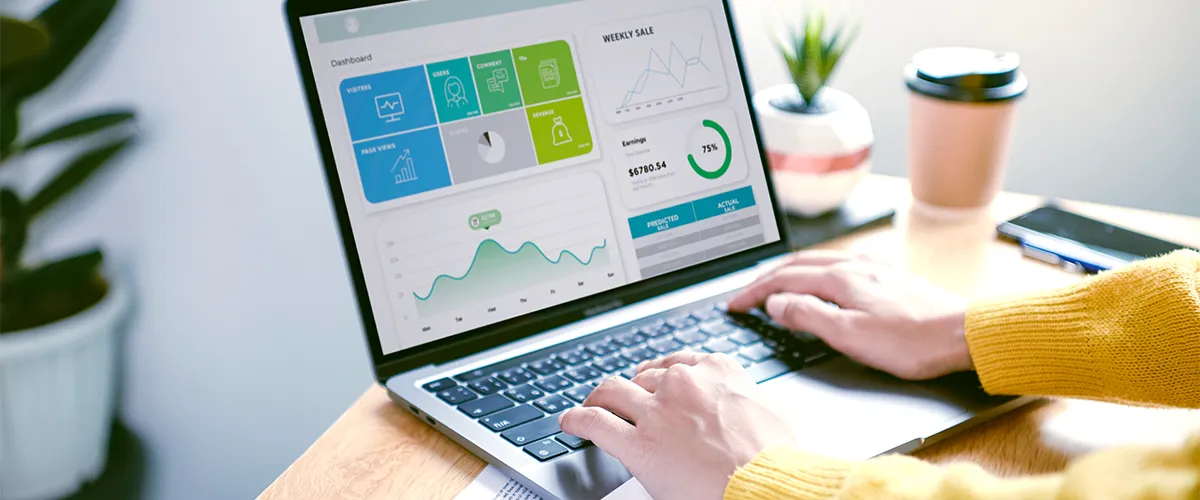 Trends in E-commerce Management Technology 
E-commerce, an integral segment of the retail industry, has witnessed phenomenal growth in recent years. The lockdowns at the peak of the COVID-19 pandemic propelled user penetration in South East Asian countries to all-time highs. It is expected to reach 58% in 2023 and 68.3% by 2027. Concurrently, e-commerce revenues are expected to reach US $158 billion by 2023. With more and more businesses turning to digital channels to boost sales, brand recognition, and market penetration, the demand for effective e-commerce management solutions has also increased. In this digital age, companies need to keep up with the latest trends and technologies in order to remain competitive and cater to customers.
As the e-commerce industry continues to grow, so does the technology that supports it. From automating routine tasks to streamlining e-commerce processes, constant innovations are enabling businesses to manage their online operations more efficiently. E-commerce businesses need to keep up with these trends to improve customer satisfaction, increase sales and reduce operational costs. In this blog, we will explore some latest trends in e-commerce management technology such as e-commerce backend automation and how they are shaping the future of online commerce.
Let's look at the trends capable of shaping the growth of e-commerce in 2023.
Growing need for automated e-commerce management software
The e-commerce industry is at a very interesting point in its growth story. If it can keep the momentum going, the e-commerce industry in South East Asia can grow to a market volume of US $217 billion by 2025.
One of the main reasons for this unparalleled growth is the increase in internet penetration. It's only logical, after all. As more people get access to affordable mobile internet, the potential customer base for e-commerce will expand.
To stay competitive and thrive in this exponentially growing market, brands and retailers will require robust automated e-commerce management solutions.
With the number of online shoppers rising, e-commerce businesses are facing an ever-increasing workload that includes managing orders, shipments, inventory, and customer relations. Manual management of these tasks is not only time-consuming but also prone to errors and inefficiencies. Automated e-commerce management software can solve this problem by automating routine and repetitive tasks, freeing up time for businesses to focus on other important aspects of their operations. E-commerce backend automation solutions also provide valuable insights and data analysis capabilities that can help businesses make informed decisions about their sales and operations. As the e-commerce industry continues to grow, the need for sophisticated, efficient and effective automated management solutions will only increase.
According to a research report by McKinsey, the new wave of customers will insist on the best facilities and will be okay to pay a premium for it. This includes better logistics, seamless supply chains, and a broader range of products.
Everything will need to be optimised, and at a fast pace. New-age customers will not accept anything that is not efficient, and e-commerce businesses will have to improve their operational framework to keep up with customers' demand for smooth, multi-channel experiences.
Top trends in e-commerce technology in 2023
Multi-channel e-commerce
Under the multi-channel e-commerce approach, a brand uses different digital channels for selling, such as self-owned brand webstores and mobile applications, marketplaces, affiliates and social commerce channels, to reach different customers.
Brands are increasingly leveraging multi-channel e-commerce. This is shaping their strategy for targeting various customer groups in different geographies and markets. Given the intensely competitive nature of the industry, e-commerce brands will need to imbibe this aggressive multi-pronged approach to reach their customers.
Now, this multi-channel approach is valid for new entrants in the market and existing brands with an already wide online presence along with offline. At the same time, we will see a lot of new brands cropping up in South East Asian markets. These brands will have to adapt their multi-channel strategies right from the get-go. Apart from that, other global brands will also try to set up their distribution networks in this emerging market.
For any e-commerce brand, it will be very important to stand out and catch its customers' attention. Superior technology and the best e-commerce management software can have a tremendous impact here.
Social Commerce
Survey data from Vietnam shows that social commerce platforms have been gaining traction. And it's not restricted there. Social commerce has been growing in popularity over the last few months. With Instagram launching Instagram Shops, most other e-commerce platforms have followed suit with their own video shopping experiences.
Content is going to be a major driver of consumer behaviour, especially in the retail segment. Having a sound growth strategy that includes some components of social commerce will help e-commerce brands to stand out.
Logistics Automation
As per a survey by McKinsey covering 600 respondents in six South East Asian countries, nearly 50% said that their biggest pain point with e-commerce logistics was delayed deliveries. Other major issues for them included slow speed, poor customer service, damaged packages, and poor tracking functionality. With technologies and e-commerce backend automation technologies developing at great speed, brands can use these to their advantage.
The main issue with running an e-commerce business is that there are many components that you need to track at the same time. For instance, if you run a normal brick-and-mortar store, customers would come to your shop, view the products and make the purchase. You would hand over the product, and the cycle would be complete.
Not in e-commerce, though. Here, you need to maintain an online storefront or website. You'll need to list your products in different marketplaces for added visibility. You'll need to use social media advertisements and maybe even influencer marketing. Apart from that, you're also expected to grow and nurture an online community, all at the same time.
Piece of cake, right?
Well, with the right e-commerce management software, it can be.
The trick with handling different business processes at the same time is to automate as much as possible. The idea is to set up self-serving e-commerce backend automation solutions for most of the operational functions of your business. That will free up your time to strategise while connecting different functions together to give a holistic view and control over operations and business data.
Using a full-service platform that can automate and streamline your logistics can be a real game-changer! An end-to-end solution like Ordazzle is the best e-commerce management software you can ask for, offering these very capabilities to help improve the efficiencies of your workflows and processes across the e-commerce management value chain. With Ordazzle, you can seamlessly manage different sales channels and the entire logistics network from one consolidated dashboard. Get in touch with our experts today to see Ordazzle in action.