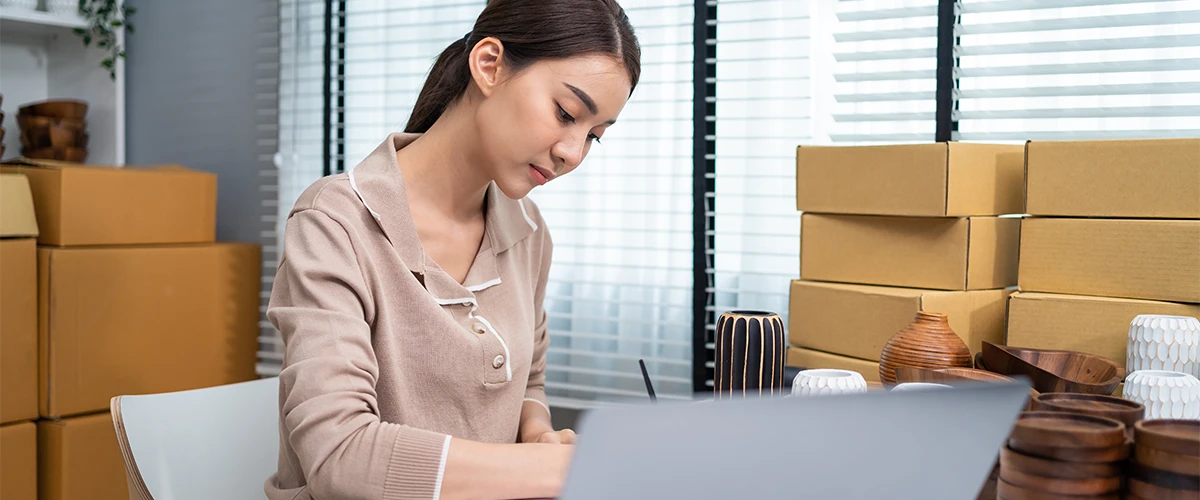 What Steps Can Online Retailers Follow to Reduce Returns?
E-commerce may sound like a fairly simple operation. Orders are placed through websites or mobile applications and the products are then delivered by the brand or seller to the customer through a shipping provider. But there are about a hundred things, at the very least, that can go wrong. For starters, there is a lot of dependence on third-party service providers, especially in logistics and delivery. If you add to that the complications involved in e-commerce returns management, you have quite a catch-22 situation on your hands. So as a brand selling online or as a reseller selling on marketplaces or webstores, the question is: how to reduce returns in e-commerce while maintaining lean and smooth processes across the order lifecycle?
Keep reading to find out!
How to reduce returns in e-commerce as a brand or seller?
Make sure product information is displayed clearly.
This may seem like a no-brainer, but it isn't.
When we introduce our product to consumers, we highlight those features that we think are important for the product. But we are thinking from the point of view of the creator of the product, not the consumer.
It is very important to put yourself in your customer's shoes. Think about what a potential consumer of your brand or your e-commerce platform would want to know.
The best way to optimise the product information is through a sound feedback loop. Interact with your customers and find out what their experience is like. Only then can you optimise your product descriptions to fit what is required.
For instance, one of the most common reasons for returns, especially in the retail e-commerce category, is that the product the customer receives does not match the specifications on the product page, be it clothing, footwear, electronics, furniture, or something else. The best way to avoid this problem is to ensure that there is a standardised process of update product information across all channels that a brand sells on, and this can be achieved with an integrated catalogue management or product information management system.
Improve customer loyalty and focus on increasing the retention rate.
The chances of returns fall drastically with repeat customers. If someone has bought one of your products in the past and is now willing to buy another one of your products again, it is because your product is good and their experience of transacting with your online store was pleasurable.
Happy customers mean a lower rate of return.
It is very important to nurture a strong community of your users. Encourage your buyers to interact with your social media pages and share their reviews. Not only will this increase your customer retention rate, but it also works as an incredible testimonial for your brand. This is one of the best organic sources of customers.
Apart from that, repeat customers offer insight into the consumption behaviour of your buyers. Many e-commerce brands focus on customised mailers and product recommendations to keep their customers engaged.
Integrate an e-commerce order management system with your website.
An order management system is a digital solution e-commerce brands can use to organise the raw data generated and standardise their process from when an order is received up to its fulfilment, i.e., its delivery to the customer's doorstep. For instance, the e-commerce operations team can view the product catalogue and inventory and update descriptions directly from the dashboard of the e-commerce management system. They can also view orders that have been placed and track the fulfilment of those orders through the dashboard.
One reason products are returned is the delivery of the wrong products. When the volume of orders is high and if orders are managed manually, it is very easy to make mistakes. Using an integrated order management system solves this problem. If there is a portion of your operations that involves repetitive tasks, it is best to automate it. Whenever there is manual intervention, there is scope for error. But an automated system will not make the mistakes human personnel are likely to make, no matter how many times you ask it to perform the same task.
There is another benefit. Order management systems can also be used as e-commerce returns management systems. You can set predefined parameters and automate the entire returns process. If the product qualifies for returns based on the parameters, the logistics pickup can be scheduled automatically.
Optimise your return and refund policy.
There is no one framework for a return and refund policy that works for all e-commerce brands. It's a personalised policy that should work best for your brand and your company. Every brand is different and functions differently.
Keep optimising your return and refund policy based on the feedback that you get from your customers. With newer brands, it is ideal to start off with an accommodative return and refund policy. It will help ease your customers into your products and give them room to back out if they don't like it. This may seem like a no-brainer, but it is an answer to the problem of how to reduce returns in e-commerce.
For instance, you can offer an extended return period for the product. This will encourage your buyers to keep trying the product—the more they try, the greater the chances of developing a liking for it. Using an e-commerce returns management solution integrated with your overall automated order management system, you can set up custom rules and flows that automate triggers based on a wide range of scenarios and define returns policies and stipulate return time windows for different products and product categories.
An end-to-end e-commerce data management system can help you analyse customer behaviour and optimise your return and refund policy. It is all about maintaining clear records and using the right framework to analyse demand patterns. Such a system will ensure that your online stores or brand pages on marketplaces have all the right information customers need and the necessary mechanisms to efficiently handle returns and refunds by integrating key processes through a single platform.